Last updated on February 4, 2021 6:07pm EST
Even though Roku has banned both the official and fan made Infowars apps from the Roku store, you can still side-load it! Here's how to do it.
You will need
A Roku
A desktop or laptop computer on the same network as the Roku (connected to same router)
Latest GitHub Release of the app, a zip file
Instructions
From the Home Screen, press the following key combination using your remote:
Follow the steps on the following screen to enable the developer mode installer. Take note of the IP address of your Roku shown on this screen:
The device will reboot, when it comes back on you will see the SDK License Agreement screen:
The following prompt will ask to set a password for the Roku device:

Your Roku will now reboot and go to the home screen as normal.

After reboot, open a web browser on your laptop or desktop PC and enter the Roku device URL (i.e. http://192.168.x.x). If you need to confirm your Roku's IP you can obtain it again from Home > Settings > Network > About.
Enter the username: rokudev.
Enter the password you created earlier. Click OK/Log In.
You will be taken to the Development Application Installer Screen:
Download the Infowars.Live.zip file from the GitHub Releases page, under the Assets section.
Click Upload, and select the zip file you downloaded.
Click Install. The Infowars Live App will launch on your TV, and you will also have an icon for it on your Home Screen for later.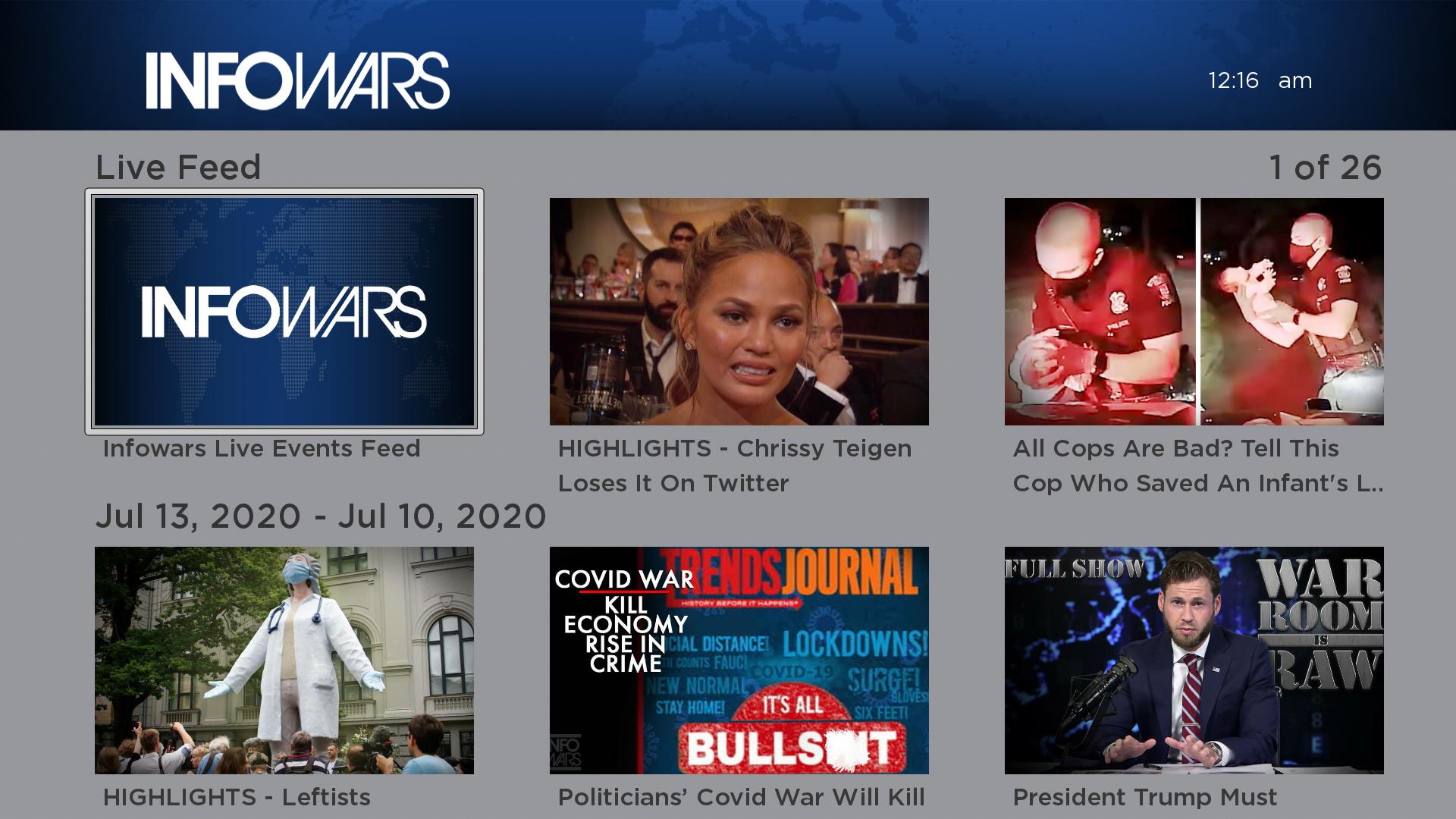 Enjoy! Psst, don't tell Roku!
Notes/Considerations
Unlike Private Channels, the app cannot be updated so if you experience issues, be sure to check the GitHub release page for any updates. The process for updating is to go to the same IP address, login and upload the new zip file. Instead of Install, the button will be Replace.
You can only side-load one app at a time.
To my knowledge Roku cannot track usage of the app or remove it (aside from disabling your developer account) and they have no way of knowing it is installed because it is not published in their distribution system.